NEURO CONNECTION
Optimized stimulation allows the brain to better control body movement
FOOT STIMULATION
Designed to uniquely stimulate the nerves in the bottom of the feet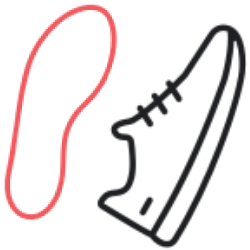 STABILITY AND CONTROL
Improving our posture, movement, and performances starts at the ground
A texture that works as hard as you do.
The first-ever proprioceptive surface that is ideal for facility use and is intended for enhancing muscle activation, movement prep and human performance
Join the movement #FromTheGroundUp
With healthy feet as our foundation, we're on a journey to optimize movement from the ground up. Are you ready to join us?